We have been up to lots of Xmassy fun things over the last few weeks. Combining art and upcycling workshops with local kids, we bring attention to litter issues and also show kids how easy it is to get creative with waste materials. Why spend money on cheap tinsel from the pound shop? When you can have fun making these! PS. Also for a great sustainable way to add the lovely glitter to your craft workshops, which are not a mess…(they are made from a plastic metal mix, so best to try and avoid these…) We are trying salt and food colouring. Check here: Still have to experiment to get it as shiny as the real deal, so let us know how you get on!
On Saturday, 5 December we will be at the Cafe' on Seamills Square who will be unveiling a GIANT TEA COSY covering the building! Many local residents have been knitting away over the last few months getting blankets ready which have been sown together to create a Giant Teacosy. After the event these will be dismantled and given to charities supporting homeless people, including One25, and Crisis Centre Ministries. This lovely project has brought the community together with young and old having cups of tea and knitting away at the Cafe'. They will also have a Craft Market during the late morning on the 5th December.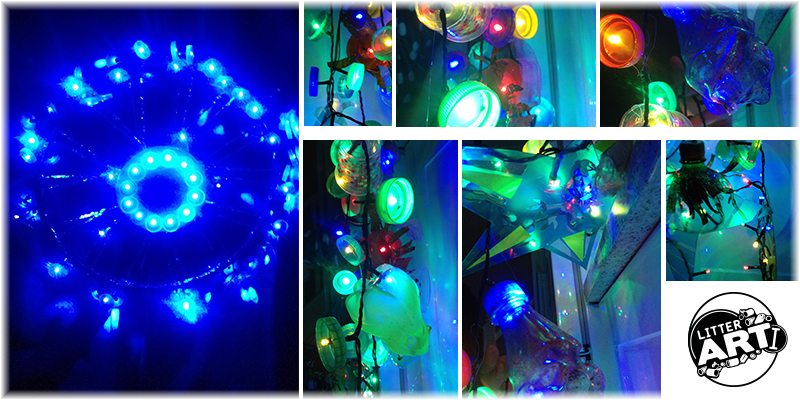 When we started enquiring about places for XMAS lights to go up in the local areas, as part of our Avonmouth and Kingweston Green Capital Funded Project, we were directed to the Cafe' on the Square by Ash from  the Shirehampton Community Forum. As I made my way there I was met by the enthusiastic Heidi, one of the managers at the Cafe'. She told me about the ambitious Teacosy project and that she was just thinking that morning about getting some lights up for the building too. Well there you go, it was written in the stars…
So we combined forces with Young Bristol and The Seamills Boys and Girls Club in partnership with funding received form the BYCA funding pot for youth activities over the holidays, we created some exciting XMAS light decorations over the Half Term.
We will also be working with Avon Primary to decorate the Avonmouth Community Centre, as well as Oasis Academy Brightstowe to decorate the Community building of the Guinness Trust. We will post the results of these light sculptures after they are up!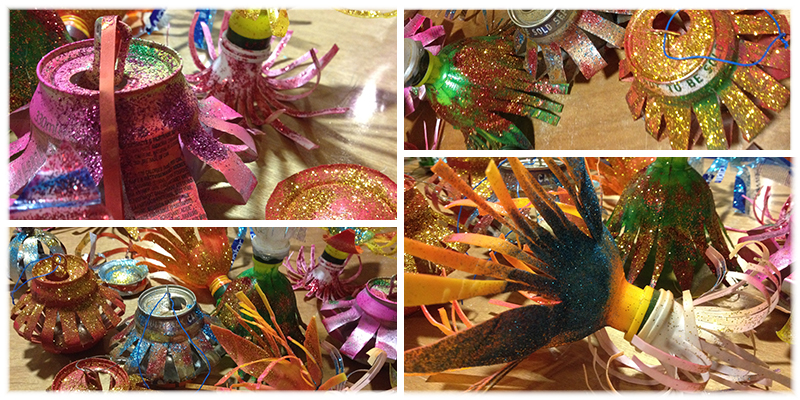 Another fun project has been a partnership with United Communities and the Easton Energy Group as well as the Bristol Energy Co-Op, creating Xmas decorations for Treefest at St. Mary's Radcliffe Church. We made decorations during community events with the groups involved. Be sure to go and have a  look at all the trees in the beautiful building between the 8th – 13th December. We will be renting a tree from Co-Exist as Hamilton House. They will deliver for free in Bristol and after the Xmassy season you take the tree back and yes, it gets planted back in the forest.
Then we have coming up another XMAS TREE project in Lockleaze in partnership with United Communities and LPW as part of the final Green Capital 2015 events. We have been creating Xmas decorations with different groups in the neighbourhood and on the 12th December, there will be workshops taking place in Gainsborough Square from 11am, and then the Xmas tree will be lit up in the evening in the square. Do come and make more decorations and help us to decorate if you happen to be around!
Good luck with all your Xmas preparations!