LitterARTI works with many freelance artists, sculptors, performers, environmental educators, creatives, volunteers and other partners . Our core members are: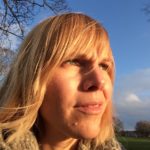 Founder and Director – Annali Grimes comes from a background leading creative projects and managing online campaigns. and is focusing her energies on exploring creative solutions to inspire change in communities. She is an artist, creative director, producer, community coordinator, workshop facilitator email: info@litterarti.com
Creative Partner and Sculptor – Eduardo Allen is a sculptor and musician. He comes from a background creating musical scrap sculptures in Portugal and plays the harmonica for The Terraplanes, a Blues Band in Bristol. He is the backbone of the organisation; hands on, practical, making, building, organising and fixing things.
Creative Partner – Carike West is on the managing committee of LitterARTI and brings a passion and skill for art, the environment and all things beautiful to our team.
The core founding members were the former Pierian Centre – June Burrough, Joe Hoare and Nick Thomas – who brought expertise in curating community projects.The Pierian Centre hosted community and art events in the heart of Bristol over a period of 10 years.