A WasteofSpace Exhibition opens today at the Trinity Centre, Bristol at 11am – 5pm.
Join us Today at 11am and 1:15 pm for workshops by artists, Bridget Ely and Phipholle, creating a monster bird out of bicycle tubes!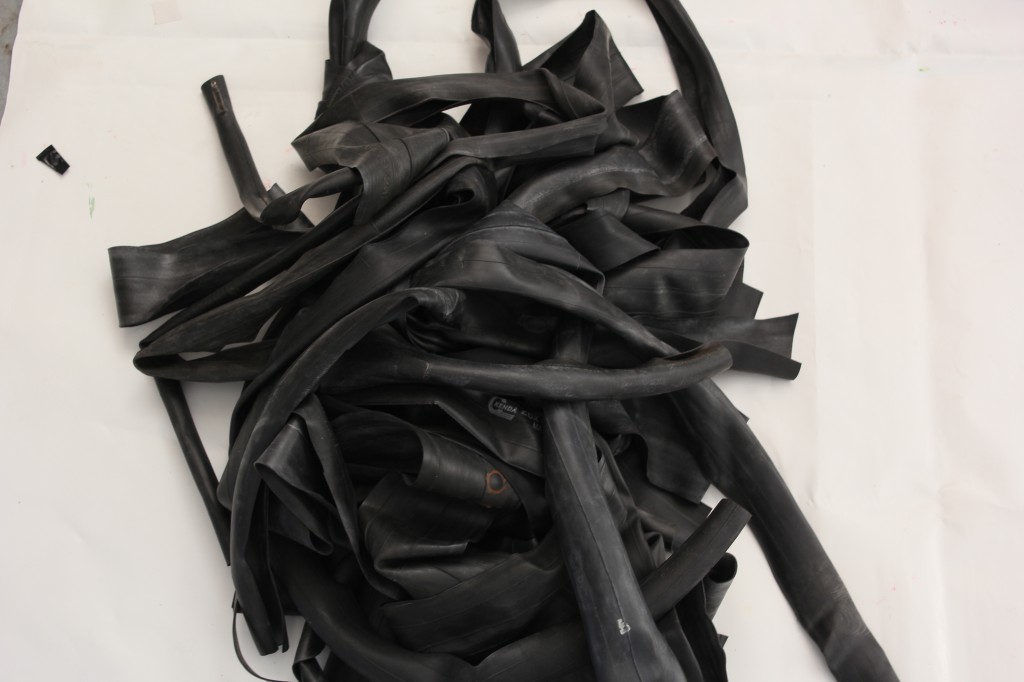 Through art and the creative workshops we have the ability to communicate difficult and serious messages to young people. The deadly effects of plastic in our oceans and waterways.
Who would have guessed. Such a small and seemingly valueless material, to be so dangerous. Through engaging in the workshops with the familiar materials , the workshop participants are encouraged to ask questions about the materials, and for a start to notice and explore the materials. Through this engagement , new value is given to the material already. Then to use the material to spark new and creative ideas, it becomes a medium which allows access to a refined quality within ourselves. To give us confidence in our innate ability to create and to communicate.
At 1:15 we also have a bookbinding workshop with artist, Katharina Nyilas where you will learn how to make use of discarded paper. Great for a personalised gift. She uses a Japanese Book binding technique, which displays beautifully using neat and refined threads and stitching against torn ragged edges of the discarded cardboard and magazines.
The inner tubes are from The Bristol Bike Project and the cardboard and paper we have collected form numerous points including shop outlets, and of course the tried and trusted craft workshop artists' favourite, Children's Scrapstore.
Come and see what a WasteofSpace is all about.